Barzillai Manufacturing fabricates and assembles products built to your design and specifications. We are a metal manufacturing job shop, and offer precision sheet metal fabrication, structural manufacturing, CNC machining, welding, and assembly, both mechanical and electrical. We also outsource metal finishing, paint, powder coating, chemfilm, anodizing, silkscreening, etching, graphic overlays and much more.
Shop Area | Assembly and Inspection Area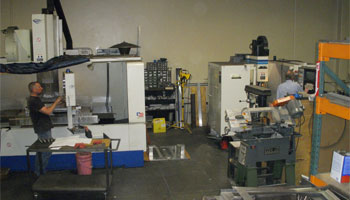 Get the Flash Player to see this player.
Please click on the images below for more information

| | | | | | |
| --- | --- | --- | --- | --- | --- |
| AMADA PULSAR CNC LASER CUTTER | MILLER ECONOTIG 120 AMP | LINCOLN 200 AMP MIG WELDER | MILLER SYNCRO 200PKG TIG 200 AMP TIG WELDER | MILLMATIC 450 AMP MIG WELDER | NELSON ARC STUD WELDER |
| DAKE TIGER 350 PNEUMATIC COLD SAW | DOALL BANDSAW | FADAL 3015XT | FADAL 6030 | JET BAND SAW | MANUAL MILL |
| TREE JOURNYMAN 300 CNC KNEE MILL | ACME 120 KVA SPOT WELDER | FINN-POWER TP2025 | GUIFIL CNC BRAKE | ONE HANDHELD PRESS | PEMSERTER |
| KAMATSU CNC BRAKE | STRIPPIT SUPER 30 SINGLE STATION PUNCH PRESS | TIMESAVER BELT SANDER 25" WIDTH | WYSONG SHEAR | | |